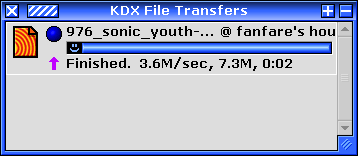 why does kdx feel so comfy?
never used it before. new
it does not fit "modern" design. old, timeless
the program is under 2mb. efficient, inspiring
completely custom UI, however it feels familiar. works well
still runs on modern computers, don't need to do anything tricky (except on linux for i386)
outside of any normal systems. fun
not mobile. great for quarantine
run your own server, local or in cloud on linux. easy
no one is on it, 3 people max who i know personally. cosy
KDX with a few windows open, along with an irssi session. linux
fav features, things i want to keep in my life elsewhere:
cosy chat, text only
user profile images, descriptions, custom colors
community files, feel like this is missing elsewhere
lots of lil windows. coming from tiling wm its surprising that i like it
completely custom ui world, love it, lil icons, great scrollbars, buttons
"launch window" -- to open address book, user list, etc. feels right
cons
there's a few, its not open source, but i am more interested in experiencing the benefits.
what is KDX?
KDX was created by Haxial, by the creator of Hotline (which there is more info about on the net nowadays). a bit like a BBS, it includes chat, shared files, discussion groups, and some things i didn't try like voice chat and remote computer control. you can find downloads online for windows, mac classic os, mac os x, and linux (server, client, and tracker). it is no longer developed. server/client system, not peer to peer. there are still servers running, if you'd like to join mine just let me know :)
---
home